Privacy Statement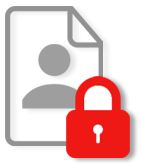 CTES® Consulting maintains a strict confidentiality policy on all personal data submitted by all individuals and is duly committed to protect their personal information. CTES® Consulting will not, under any circumstances, release such information without the prior consent of the candidates.
Collection of Personal Data and Its Purpose
Personal data like name, address, email address, phone number and demographic information including country, age, sex that is not otherwise publicly available is collected via the candidate's application of a job or posting of one's resume. Information is also collected when a candidate corresponds with our consultants by e-mail, facsimile, letter, telephone or when the candidate visits our website.
Our consultants are equipped with extensive recruitment and industry expertise. Our promise to excellence and ability to provide real world solutions have forged successful relationships with clients and network alike.
Transfer of Information
CTES® Consulting does not disclose information to third parties unless required. The candidate's personal data will be disclosed to CTES®'s clients who have made specific request for such data only if and when the candidate has given his/her prior consent.
Updating of Personal Data
The candidate is allowed to access his/her personal data (subject to prior confirmation of identity). He/She may edit or update personal data by accessing his/her personal profile on the CTES® website.
Testimonials
CTES® Consulting posts testimonials on the website which may contain personally identifiable information such as the user's name. CTES® Consulting will obtain the users' consent before posting the testimonial along with their name.
Security of your personal identifiable information
CTES® Consulting follows generally accepted industry standards to protect all personal information submitted, both during transmission and once CTES® Consulting receives it. No method of transmission over the Internet, or method of electronic storage, is 100% secure. Therefore, while CTES® Consulting strives to use commercially acceptable means to protect your personal information, its absolute security cannot be guaranteed.
Legal Disclaimer
CTES® Consulting reserves the right to disclose your personally identifiable information as required by law and when the Company believes that disclosure is necessary to protect the Company's rights or interests.
CTES® Consulting reserves the right to modify this Privacy Statement at any time. If any material changes are made to this policy, CTES® Consulting will notify this change by means of a notice on our home page.
This privacy statement applies only to information collected by this website.
Changes in this privacy statement
CTES® may occasionally update and change its privacy policy. The company will post the changes to this Privacy Statement and other places which we deem appropriate. CTES® reserves the right to amend this Privacy Statement at any time. Hence, it is advisable for users to review this Privacy Statement periodically to be informed on how your personal information is protected by CTES®.
~ At CTES®, we prioritise candidate's confidentiality ~