InteraCTES
What is The Future for Singapore's Art Scene?
January 10, 2019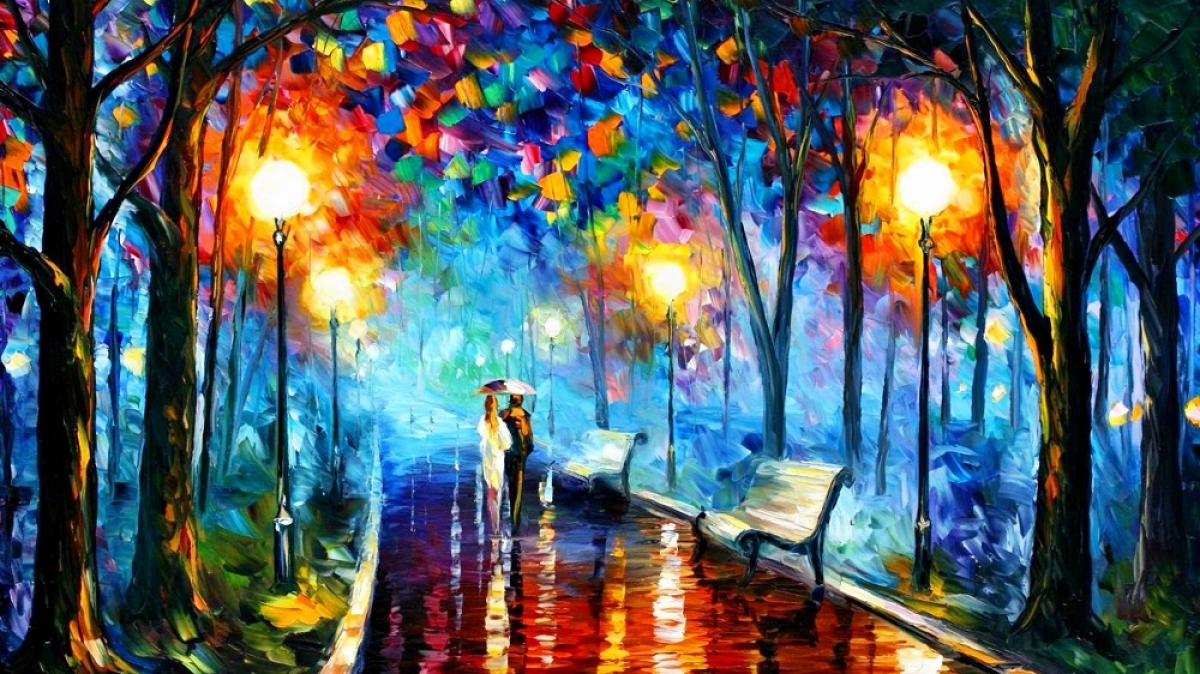 Singapore, a well-established financial hub that is also known for its rigorous education, is more often associated with efficiency rather than creativity in the literal sense. Credit goes to Mr. Lee Kuan Yew, Singapore's first prime minister's vision to develop Singapore's only natural resource, that is its people, Singapore became one of the world's top trading and financial centers. The basic foundations of education to mold its people has proven to result in systematic procedures and efficient work processes that reap economic gains.
Lorenzo Rudolf (Asia Times, 2018) made a painful assessment of Singapore's art scene: "Strong economic growth has led to many new galleries and private museums opening in the Philippines, Indonesia, and Thailand. Everywhere, everywhere, the art scene booms. The only place we have stagnation is Singapore." With Singapore's strong economic standing, it has much more to offer in the art scene that could possibly value-add the country's economy and culture! Initial responses towards individuals heading towards arts can be negative. Our country's success in the financial sense has an underlying effect that promotes prosperity. This could possibly be a reason why Singaporeans strive to earn a position in 'safe option' money-making industries that can provide financial security.
To debunk the misconception of going into the art industry, here are some 'success' stories. The first misconception is that only those who can't study end up pursuing arts. Contrary to popular thinking, many artists would have easily outsmarted others in school. Singaporean artists such as Adrian Pang and Ivan Heng both graduated with law degrees and plot twisted to pursue a career in theatre. Secondly, the majority of Lasalle (Singapore Art's school) graduates secured jobs with a median starting salary of $2,500. That is comparable to graduates from local higher institutions. The third misconception is that artists can't make a difference in society. See Sher Lyn illustrated this possibility in her video titled "Pandora's Dimension," that was inspired by her friend who battled schizophrenia. She created it to raise awareness about mental health, and her video was brought up and well-received by experts and in panel discussions. Art is a tool for communicating sensitive topics, unspoken thoughts, ideas, social issues and is also a marketing tool to promote initiatives. Art can be integrated with businesses and non-profit organizations that want to push forth their motives.
In addition to Singapore multi-racial demographics that is often associated with diversity, we should be seeing more diversity in our future too, expanding options for creativity to be expressed in different forms, apart from traditionally preferred applied strategic thinking. So, if career prospects are hindering you from pursuing your artistic ambitions, fear not as it is not desolate as cynics assume it to be.
Nevertheless, let's address growth in the art industry. Plans to develop the art scene date back to the year 2000 of the government's 'Renaissance City Plan' that envisioned to strengthen Singaporeans' sense of national identity through identifying the importance of creativity and artistic endeavors. So, how is this looking so far?
Local artists have found it challenging to contend with the country's political conservatism and despotic censorship. Art Stage Singapore is one of the most important local art event that anchors Singapore Art Week. The participants have decreased over the years with 170 exhibitors in 2016, 131 in 2017 and only 84 last year. The founder of this event, Lorenzo Rudolf, claims that there is no competition for local artists, instead, they are competing with artists from abroad. There is a recognizable lack of art production in Singapore. He also notes that the art scene in Singapore could be enhanced by attracting international artists into the country and promoting Southeast Asia's art landscape. Another issue could be the lack of public interest. According to the National Arts Council survey in 2016, only four in 10 Singaporeans expressed interest in arts and cultural events, however, eight in 10 Singaporeans acknowledged the value and benefits of engaging in arts and culture. These issues that hinder the art industry will take time to dissolve and a vibrant arts scene have yet to take root. However, the public addresses the importance of incorporating art into our society. Art is starting to pick up in recent years with the country's effort to be open and receptive towards art.
Public engagement with art is popular via entertainment. If you thought entertainment is only movies, concerts and performances, you thought wrong. Discover the space of entertainment in Singapore's art scene. Experience an open mic night, mostly held at bars or bistros, or a slam! Slam originated from the United States, it a competition for unconventional spoken poetry. If you like to hear stories, this one's for you. Get snapping at those stories or even tell one! Are you a shopaholic? Head to an art flea market and browse through customized products. Another way to engage is attending an art jam, experience therapeutic painting sessions with served beverages and explore your inner artistic character. Express it all on a blank canvas!
On a bigger scale, participate in art festivals! Visual art festivals are popular with the current generation! Think about it: Instagram, infographics, vlogging, capturing images of almost anything that is 'shareable.' The reason for the rise of a visual generation is complex but obvious. Visual mediums have a great impact on consumers and how they are easily sold into things, people, or ideas. Visual marketing is in a sense already experiential (involving art) before experiencing the product or service on hand.
Singapore Art Week is coming up this month, check out the
National Arts Council website
for the upcoming events!
Whether you are producing or consuming, have fun experiencing art!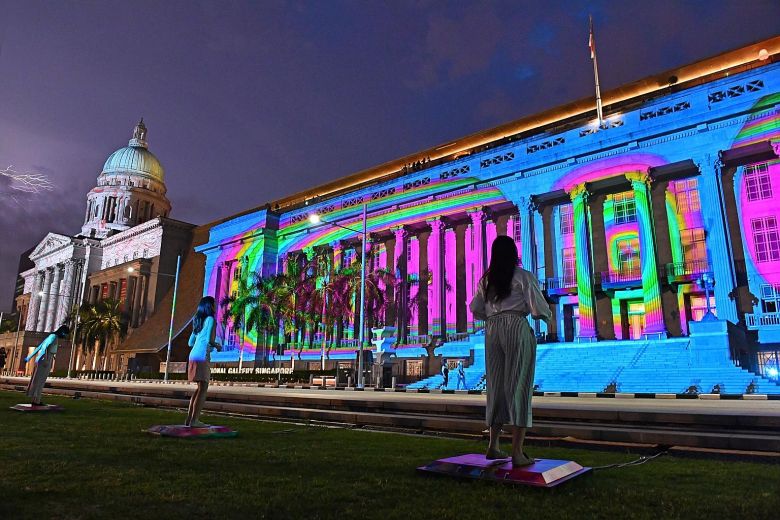 Light to Night festival 2018 | Source:
The Straits Times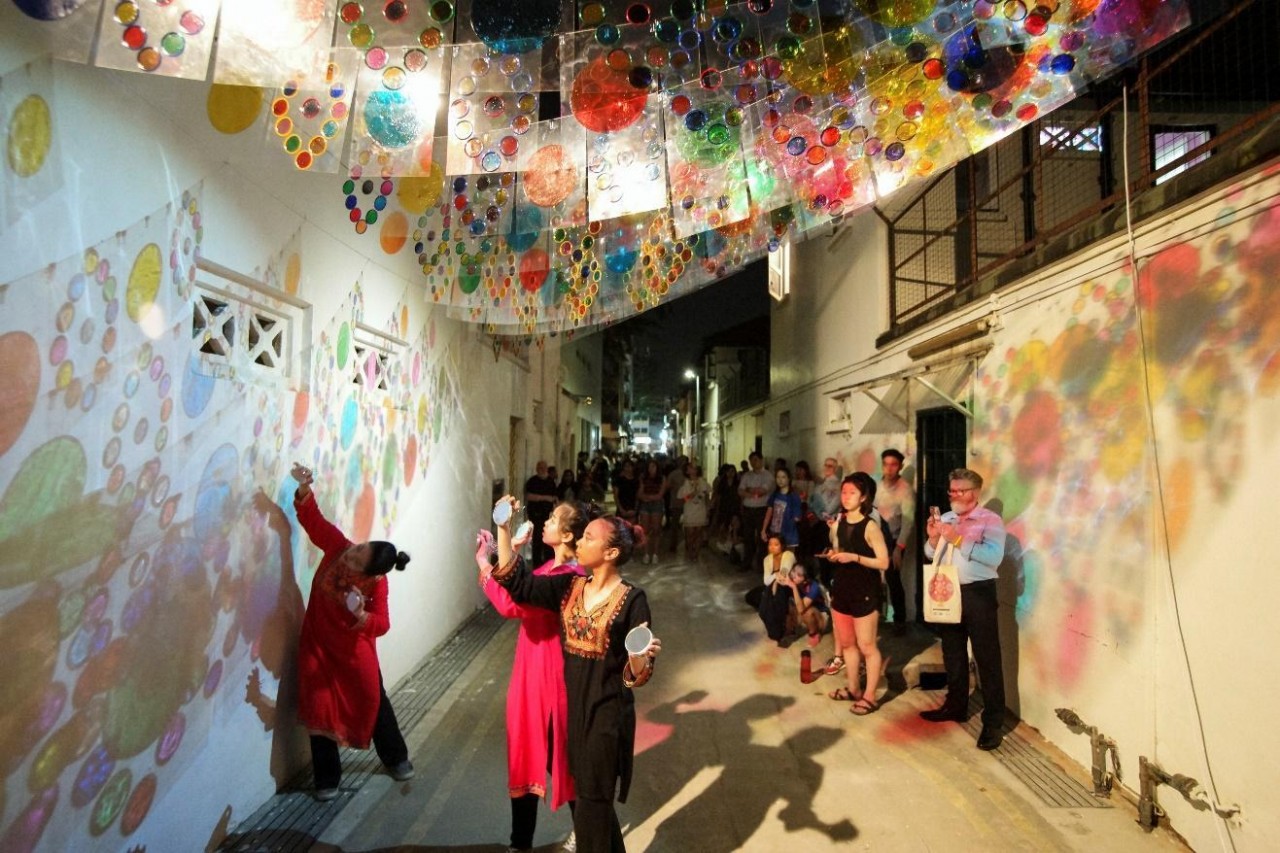 ARTWALK Little India | Source: Singapore Tourism Board
LSBF Salary Negotiation Talk
What is the Difference Between Advertising, Marketing and PR?