InteraCTES
PART I of X – "The journey of a thousand miles begins with a single step."
September 09, 2021

This is a common saying that originated from a Chinese proverb and the quotation is from Chapter 64 of the Dao De Jing ascribed to Laozi. The proverb teaches that even the longest and most difficult ventures have a starting point, and it all begins with one first step. This resonates deeply with me and draws parallel to my 8-year journey with CTES Consulting, a Consulting, Training, and Executive Search firm. That one step I took has led me so far along the way that sometimes I am still caught by surprise with a surreal mix of awe and wonderment that I have embarked on this career path.

In these 8 years, I have traversed all business units in CTES. Starting off as a fresh entrant into the industry, I took on responsibilities as a Researcher and was later given the opportunity to be an Executive Recruiter for the Empowered Search division. In my third year with the organization, I took on the responsibility of heading the consulting and training division, now fondly known to me as the CARETITUDE division. There are so many words to describe my journey, so many feelings to confide about my experiences, and of all the stories I have accumulated over the years to tell, the one that matters most is to share why I love being in this industry. It is one of the most underrated careers of all careers and in this 10-part series, I would like to create more awareness of what we do and to advocate this career choice.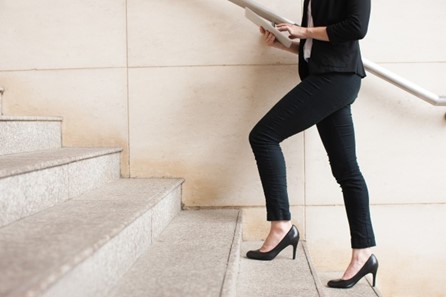 Photo Credit to Katemangostar on Freepik.
Back in the early days when I was still studying, I have heard of seniors in school who joined the recruitment industry upon graduation but not many stayed long enough to provide reviews of what it is like being an Executive Recruiter. Many of us who took on part-time jobs during our term breaks have sought the help of recruitment consultants but not many could rave about their experience. Some have even encountered the 'black sheep' and they frowned upon the profession and the industry. Naturally, being a recruiter did not rank anywhere in my top choices of careers to pursue.
Upon completing my education, I have gone on to be in a job that my parents will call 'the iron rice bowl' – an occupation with guaranteed job security, steady income, and employee benefits. Unfortunately, 2 years later, I arrived at a career crossroad, a moment where I needed to make some big decisions about what I want from my work and my life. The career that once interests me can no longer sustain or motivate me and I knew it was time for a huge change. It was by a stroke of luck that I was referred to CTES and for me, the power of word-of-mouth helped a lot in removing the shroud of scepticism around the profession. Numerous testimonials that were posted on CTES' website gave me confidence in its credibility.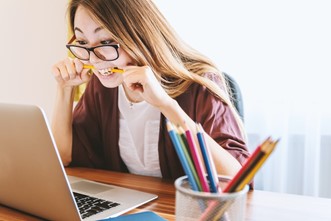 Photo Credit to Jeshoots.com on Unsplash.
Starting off in my role as a Researcher, I had to work closely with our Executive Recruiters and to support them in the search for ideal candidates to fill vacancies that our clients (employers/companies) have entrusted us with. My main responsibilities were to strategically develop qualitative recruitment research as to where we can find suitable senior-level candidates and provide accurate and robust bios of these candidates for the Executive Recruiters' consideration.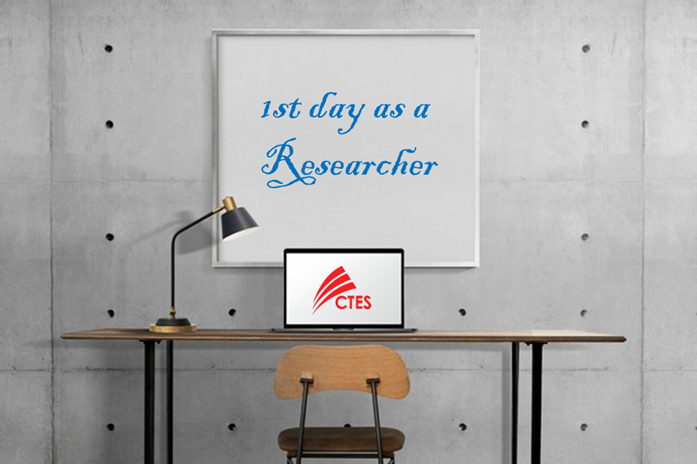 Photo Credit to Rawpixel.com on Freepik.
To be a successful Researcher, you must first have an in-depth understanding and expertise in the industry. Therefore, many Researchers were previously professionals from various functions and fields, and they have made a career change to join the recruitment industry. As a junior individual at the age of 26, I was undeterred as I knew I had the assistance of Google. I spent hours understanding the requirements and technical specialties of the positions that I was working on and beyond that, I delved deeper into knowing the intricacies and trends of each industry. Strong foundational knowledge is advantageous for Researchers when carrying out conversations and it adds maturity to what you will be saying. A good insight into the industry is greatly beneficial when establishing the right research direction and scope. Aspiring Researchers at a young age can also join the industry without worrying if they have the right experience or skills. If you have a growth mindset, and an ever-curious mind about the world of work, you will be able to take on the role.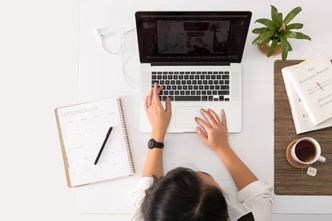 Photo Credit to Windows on Unsplash.
It is also essential to be resourceful as you will need to find all viable and creative ways to reach the right candidate pool. The keywords of the day will always be 'fast' or 'faster', as we have so many competitors who will be fighting tooth and nail for the same candidates as us. At times, for tough-to-fill positions, I could feel the blood coursing through my veins as I asked the candidate, "Have you been represented by another agency?". The goal is to earn as many nos as possible as the more candidates you enlist onto your report, the greater chance you will be able to fill the vacancies! The pool of candidates under a Researcher's care is extremely valuable. They can form talent pipelines of potential candidates for future openings or to surface unknown needs of organizations in the recruitment of talents (more of this in another article). Combining the industry and functional knowledge, a Researcher will be able to have a full picture of corporate or market intelligence. This allows them organizational savviness to map out the organization chart of key players in the market and anticipate or identify recruitment needs whenever there is staff movement.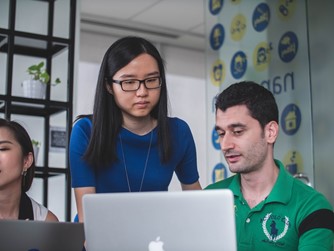 Photo Credit to Mimi Thian on Unsplash.
Being a Researcher is not a role for the faint-hearted. It allows you to develop exponentially on a personal and professional level. In a short span of time, you can quickly build up a smorgasbord of soft skills. Being the main pillar of support for the Executive Recruiters, you must be equipped with many skills to complement the Executive Recruiters who are focused on client management. A Researcher will need to have strong analytical and problem-solving skills, be detail-oriented and shrewd in your assessment of candidates, and most importantly, have exceptional communication and interpersonal skills. They consistently strive for knowledge in focused areas and become perceptive and sharp in thoughts and observations.
These skills are exceedingly useful and depending on your exposure, you have the potential to learn even more. The learning curve is steep and while you may start off in a small role, what you will be able to see is unlimited and can take you as far as the world of work goes. Your learning is amplified, and the skills you have picked up can be utilized throughout your entire life, making this career choice even more rewarding.
You are basically entering a brand-new world.
Photo Credit to Will van Wingerden on Unsplash.
In this industry, it is all about People. If you have a passion for People and embody the above qualities, then you should consider exploring the recruitment industry. Begin as a Researcher and go through an eye-opening experience that will be beneficial for you in many ways. To end off, if you can be a successful Researcher or Recruiter, then you can be anything!
I will share more of what it is like to be a recruiter in our next series.
Till then,
Phyllis
Principal Trainer and Head of CARETITUDE
How skills picked up in NS can apply to the commercial world
PART II of X – "Everything the light touches is our kingdom."