InteraCTES
PART II of X – "Everything the light touches is our kingdom."
November 01, 2021

If you have watched the Lion King movie and enjoyed it just as I do, then you would have probably heard of this quote which Mufasa lovingly shared with his beloved son, Simba, "Everything the light touches is our Kingdom". This is the first thought that came to my mind when I transitioned from my role as a Researcher to take on a 360 Executive Recruiter role.
Recruitment is key for every company and permeates every industry, business, and function. It is a mandatory process with the greatest bottom-line business impact on revenue and profit. With recruitment being an essential part of every company, you can imagine just how far the reach of our work and professionalism can go – where a business is, that is where our presence will be.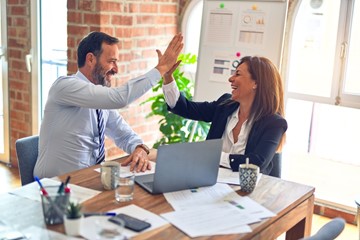 Photo Credit to Krakenimages on Unsplash.
​​​​​​
What does a 360 Executive Recruiter do?
A 360 Executive Recruiter is someone who handles the entire end-to-end recruitment process from sourcing to placement. This means that the Recruiter will build their portfolio of clients, partner with them to work on available job vacancies and requirements, source for the right candidates, and ensure that the rest of the process from interview arrangements to acceptance of the offer is smooth. The Executive Recruiter will then repeat the whole process with other clients and pursue business development opportunities to establish new relationships with other companies or to strengthen existing ones for more business. Concurrently, the Recruiter will have to maintain and expand their talent network to enlist ready candidates for suitable job vacancies on hand.
In CTES, all our recruiters are trained to take on a 360 role. This contrasts with other executive search firms in which there will be 180 Executive Recruiters who will be focused on either the client-side of the process (business development and account management) or the candidate-side (sourcing and shortlisting). Being 360 is ideal as it allows you a holistic overview of recruitment. You will be familiarised with your chosen industry quickly, be equipped with skills to build long-lasting client relationships, and have a strong feel of the ground by speaking to candidates. You have a comprehensive understanding of both client and candidate's requirements, making you a good representative of both parties.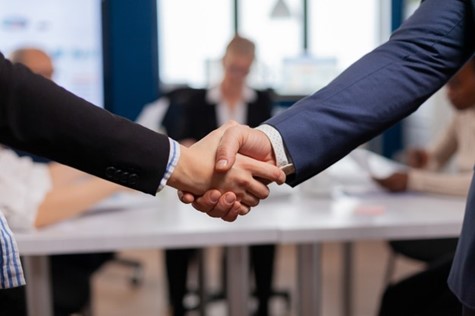 Photo Credit to DCStudio on Freepik.
Just as I thought being a Researcher is intensive (you can check out my previous article
here
), being an Executive Recruiter is yet another level above and beyond what I can imagine. While I was trained on the 'science' of recruitment as a researcher, I was now upskilled on the 'art' of recruitment. Like all my colleagues, entering this new role as an Executive Recruiter means I had to undergo a series of 18 training modules to learn the ropes of being a quality Executive Recruiter matching the high standards set by the organization. I was groomed and developed in countless aspects as below because these are all the fundamental and essential skills needed for a recruiter to function in his or her role.
Lead generation

Business development

Market mapping

Networking

Pitching

Negotiating

Qualifying

Sourcing

Headhunting

Screening

Shortlisting

Project management, and

Giving feedback
These skills are not easy to master in the first place. With us executing these in a highly fluid and people-centric area, we will have to incorporate, additionally, an intense amount of interpersonal flexibility, functional expertise, and the ability to think laterally, unconventionally, and revolutionarily. To top it all off, Executive Recruiters are akin to Quick Change Artists, we take on different personas each time, among other things, we are business consultants, career counsellors, life advisors, marketing strategists, negotiators, entrepreneurs, and a life-long friend for you. And as my Managing Director will always say, "In CTES, we are all General Managers!", and that is so true with the multiple facets of things we need to know and do.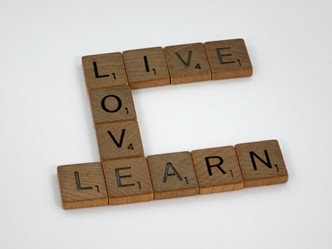 Photo Credit to Brett Jordan on Unsplash.
With that said, being an excellent Executive Recruiter certainly requires years of experience and constant honing of skills. No resting on your laurels or believing for a moment that there is a status quo, you will have to keep up with the sprint and sustain continuous improvement efforts in tandem with the ever-changing global business landscape. I have been very blessed to train under the wings of Executive Recruiters who have been in the industry for more than 10 years and who will never compromise on the quality of services that we are rendering to both clients and candidates alike. This dedicated mission has been very inspiring for me to strive better each time and hearing from their experience, learning on the job, and having a growth mindset, has helped me tremendously to become a much better version of myself professionally. The immense and diversified exposure to all industries, functions, and businesses, opportunity to gain global/international experience, and being a part in influencing global businesses in their recruitment strategies are experiences that I would not have gained otherwise.
As I hold up my business card that says 'Phyllis Yap – Executive Recruiter', I know in my heart that I am so, so, so proud of whom I have become and how I have transformed. For those of you who are on the fence about recruitment as a profession, let me urge you to abandon your concerns and to explore this wholeheartedly. You will learn abundantly and the experience and memories that you will acquire being an Executive Recruiter will captivate and inspire you for years to come.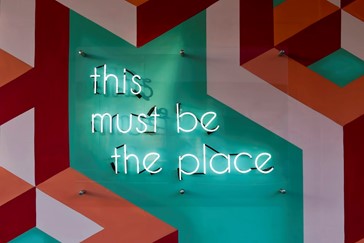 Photo Credit to Tim Mossholder on Unsplash.
If you are searching for a role that can impact lives and contribute to society, I am pleased to share that you are in the right place. I will discuss this in our next article on the intrinsic benefit of being an Executive Recruiter.
Till then,
Phyllis
Principal Trainer and Head of CARETITUDE
PART I of X – "The journey of a thousand miles begins with a single step."
May The Dreams Of Your Past Be The Reality Of Your Future