InteraCTES
Changes to the Employment Act, W.E.F 1st April 2019
February 14, 2019

Have you heard? The Ministry of Manpower has announced on 20th November last year that there will be changes to the Employment Act (EA) and Employment Claims Act (ECA). These changes are made in consultation with tripartite partners - the National Trades Union Congress and the Singapore National Employers Federation and a public consultation on the areas of review was also conducted in January and February 2018. The changes will take effect from 1st April 2019 with the goal in mind to keep pace with changing labour force profile and local employment practices.

Check out the new changes in the infographic below!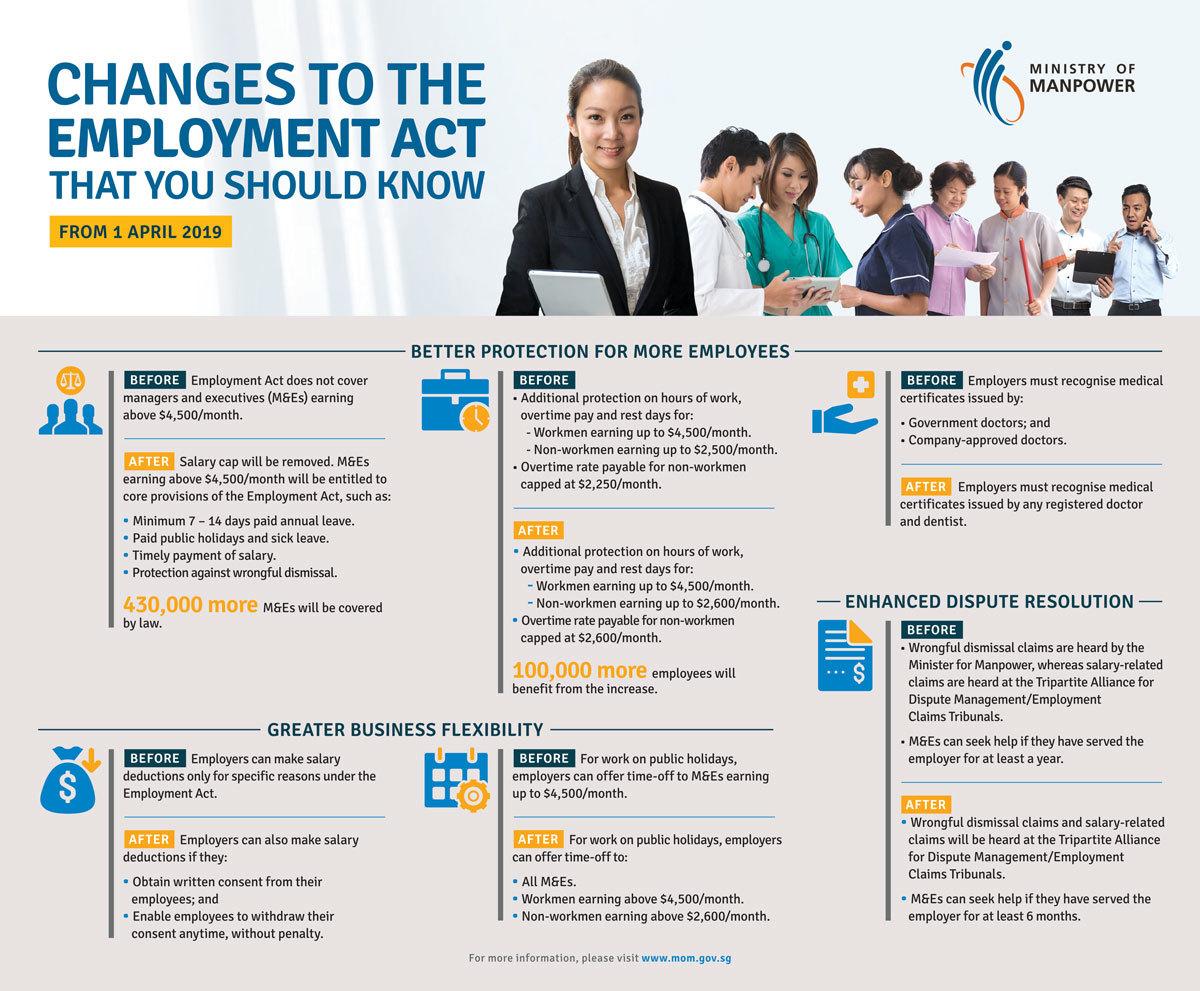 Source: www.mom.gov.sg
Visit the Ministry of Manpower's
website
for more information.
What is the Difference Between Advertising, Marketing and PR?
Management Consulting Explained