InteraCTES
Season's Greetings!
December 20, 2019

2019 is coming to a close. The year has passed us by faster than we thought and it felt like just yesterday that we were celebrating Lunar New Year at the beginning of the year! 2019 has been a great year for us and we could not have achieved it without the support of our candidates and clients, all of whom played a pivotal role in our work in 2019.
A big shoutout to our dearest colleagues, who weathered the downs with us this year and who stood shoulder to shoulder to ride through the challenging times. We couldn't have asked for more!

Thank you, all!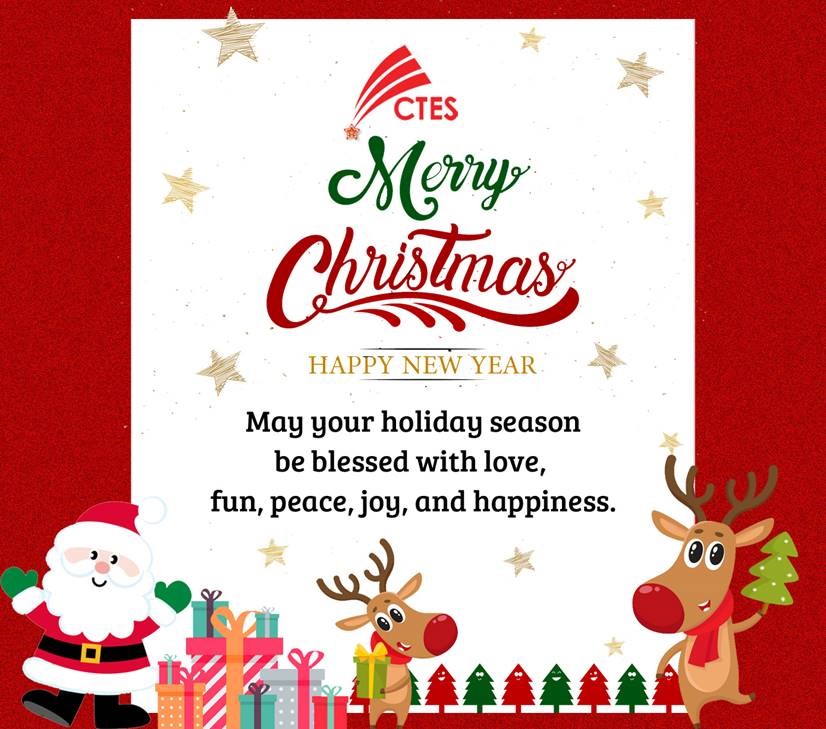 Wishing you, your family, co-workers, and friends a lovely holiday season filled with abundance, happiness, joy, and peace! May you have a lovely New Year and we look forward to serving you again in the new decade of 2020. Our office will be closed from 23rd December 2019 to 1st January 2020 in view of the Christmas and New Year holidays. Regular hours will resume on 2nd January 2020. In the meantime, if you have any queries regarding job opportunities or if you require career advice, please feel free to contact us via email at admin@ctes.com.sg or chat with us via our FaceBook chatbot located on the main page of our website,
www.ctes.com.sg
.
Till next year!

Marshghetti Challenge
Kickstarting 2021 with our Chinese "Niu" Year Celebrations